Help initiatives to offer accommodation or support Ukrainian refugees
Sleeping accommodation or extra space to offer? Know someone that needs a place to stay?
Want to offer material help?
Click here to view requested supplies
Want to send material help to Ukraine?
Start an initiative yourself?
Job offer for Ukrainians?
Your contribution counts!
De Cronos Groep wishes to support all initiatives in which co-workers are engaged.
Are you personally committed to an aid project for which you require our help? Do you need relief supplies or logistic support to leverage your initiative?
Email us at cronos4ukraine@cronos.be and let us know how we can assist.
State precisely what you need so we can connect you to relevant parties and provide necessary resources.
The initiatives can vary from collecting / purchasing relief supplies, offering housing/accommodation, fundraisers, communication support, jobs, …
Because of your tremendous efforts help came from all over the country and beyond as we were able to collect loads of material aid. With great pride we can say that a large part of the material has already reached various destinations.
We would like to share a few of our achievements: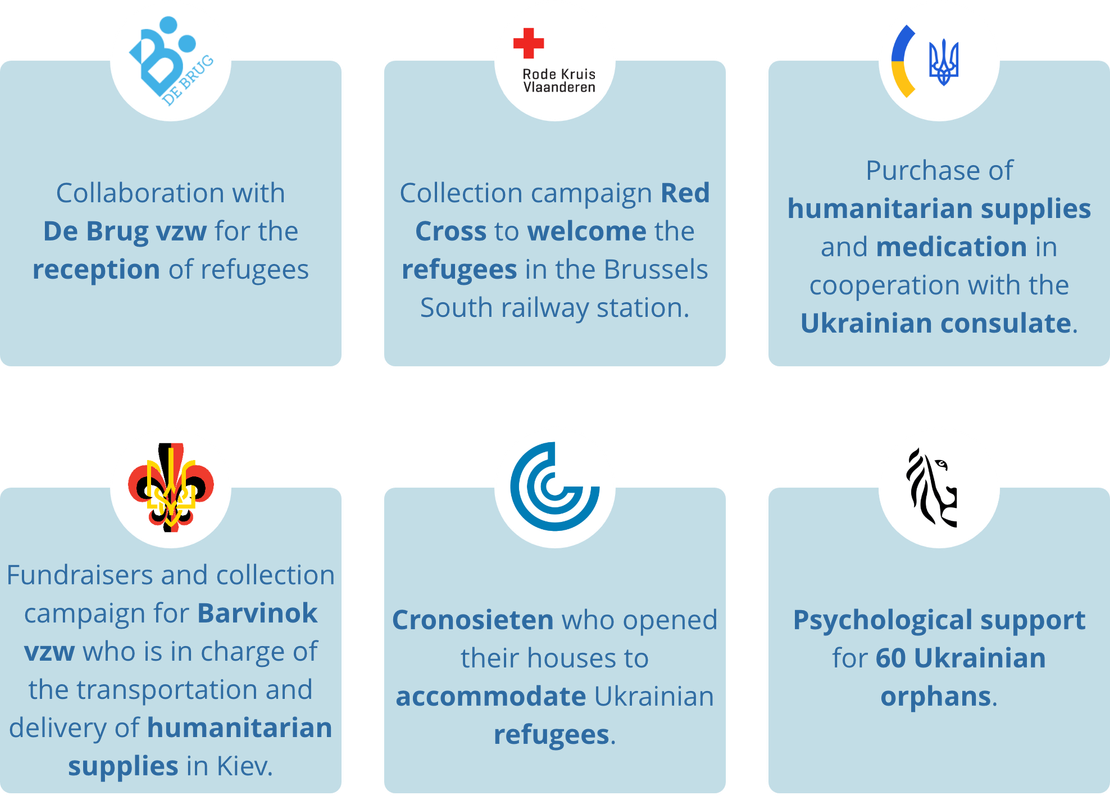 "Peace" is one of the five Ps the UN proclaims as part of the sustainability model.
De Cronos Groep actively engages in its materialization. With this initiative we strive to obtain Sustainability Goal 16 which is promoting peace, safety, and strong public services.